Thank you for your consideration of writing a review for me.  I truly appreciate it.
When you click This Link you will be taken to a registration page at Broadly.com.
Broadly helps by making it easy for my customers to get to the review pages of Google or Yelp.
Broadly sends emails for the single purpose of helping you submit a review.  They will only contact you up to three times asking if we would like to leave a review.   In 6 months they will write again asking if you would like to give me a shout out on Facebook.
And that's it!
No spam, no advertisements.
When you click This Link you will see their form (sample image below).
First name and email address is all that is required.  A phone number is not necessary.
---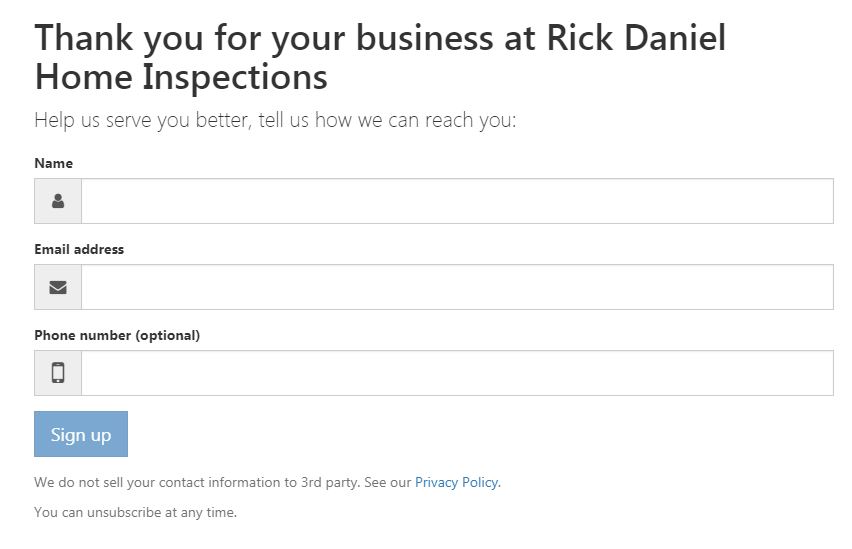 ---
Click This Link now and thank you again for the opportunity to conduct your home inspection.
Rick Daniel